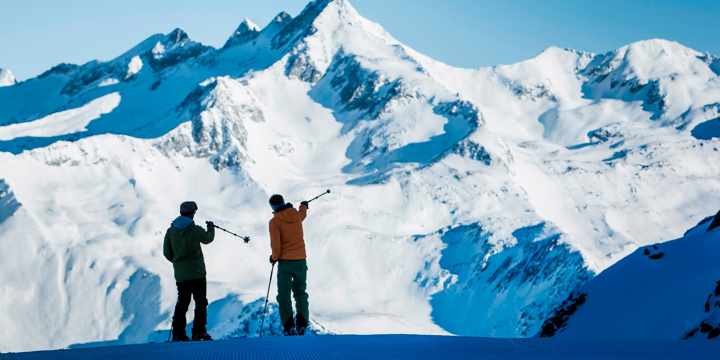 Winter Service
In addition to the legendary CRYSTAL GLIDE FINISH, our certified ski service technicians also offer binding checks according to ISO standard 11088, binding adjustment according to ISO standards, ski repair, edge grinding, edge tuning, base grinding, structure grinding, waxing.
In addition, we stretch and widen your ski boot shells as required, mill ski boot shells for you, fit inner ski boots and grind skates.
Choose between the Basic Ski Service, the Intermediate Ski Service or the Top Ski Service to get your skis back into perfect shape. We always use the most up-to-date technology and have the highest standards. We also always keep in stock everything else you need for a carefree day on the slopes. Our top-notch service, combining friendliness with expertise puts us at the top of the class when it comes to ski rental shops - with cool tips for both sport and leisure activities. Why not book an unforgettable ski lesson with the manager and certified ski instructor Martin? Any other wishes? No? Then put on your skis, get ready, get set, go!
WHY HAVE YOUR SKIS SERVICED?
Ski service
Regular ski maintenance not only makes skiing more enjoyable, but it is also an important part of caring for your skis.  It also increases your safety while skiing. Paradoxically, servicing your skis prolongs their life, even though the material is worn away each time. However, the better the material is maintained, the less it will wear away - the better you take care of something, the longer it lasts. Don't worry about the material of the skis being removed. Our rental skis are a good example. They are sharpened after every rental, often up to 60 times per season. This is only possible because we service them regularly and work with professional service equipment that optimises the amount of material removed with incredible precision and uniformity.
More Fun with serviced skis?
A ski service determines how the skis perform. There are several parameters such as structure, edge angle and the type of wax that influence the ski's performance, optimized by serviced skis. If you want to have fun on the slopes, serviced skis are a must.