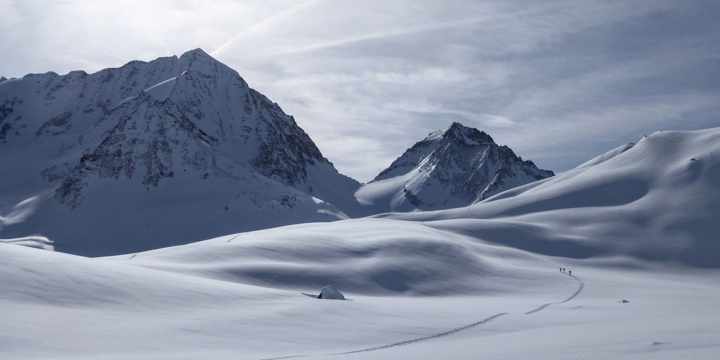 Climbing mountains and moving forward
Individualized for every situation
YOUR SPECIALTY SHOP IN TAUFERER AHRNTAL
Sporting goods store Mayrl
Located directly below Tures Castle on Ahrntaler Street, our main outlet, Sport Mayrl, is THE spot for all sports and fashion enthusiasts in the Campo Tures area.
At Sport Mayrl, expertise meets elegance, combining tradition, functionality, and service in a complete shopping experience. Quality is our number one priority. Our hallmark is quality, which is reflected in everything the mountains have to offer, from hiking to cycling, to sledding, cross-country skiing, winter hiking, touring and skiing.
We are not just a sport shop.  We also offer fashionable sports clothing and high-quality traditional clothing. What better way to enjoy the breath-taking Ahrntal mountains than in high-quality clothing, which enhance our overall well-being.
YOUR SPECIALTY SHOP IN TAUFERER AHRNTAL
Sport Mayrl Luttach
Our second sports outlet, Sport Mayrl Luttach, is also located directly on Ahrntaler Straße, just a few kilometers - a five-minute drive - further north. In this shop, we offer everything necessary for your very own individual experience in the mountains. Forgot something for your day of mountain touring or skiing? Forgot your gloves, goggles or hat? No problem! Everything you need - also last-minute - your will find at Sport Mayrl Luttach, with a such a wide range of brands and styles, there is something for everyone.
Conveniently located between the two ski areas of Speikboden and Klausberg, the traditional sports shop is equipped to serve all your skiing needs, including ski rental and service. Not only for skiers, at Sports Kirchler, our experts are also available to advise and equip hikers, sledders, and cross-country skiers with high-quality sports equipment of all kinds.
FREE TIME, EVERYDAY LIFE AND SPORT
Wundersocks
Hiking as a way to find yourself again…there is nothing more natural and authentic than walking. For a hike to be enjoyable, however, the "ground" must also be right.
OUR RECCOMMENDATIONS
Our product range
GO HIGH WITH STRONG LEGS
About us
The Sport Maryl and Sport Mayrl Luttach team - owner/manager Martin, senior manager Max and 8 employees – all share a passion for sport. Especially managing director Martin - ski instructor, ski service employee and union ski trainer - knows exactly what it takes to create a perfect experience on the slopes. Therefore, you are in good - no, the BEST – hands when you come to Sport Mayrl and Sport Mayrl Luttach.
Quality is our number one priority when it comes to outdoor sports, be it on the slopes, on cross-country ski runs or in the mountains.
Sport has always been our passion - feeling comfortable when doing sport is our utmost concern; these two interests have melded into a profession that we have been pursuing now for 50 years.
Sand in Taufers
Sport Mayrl
Ahrntal street 41
I-39032 Sand in Taufers - South Tirol
Monday - friday
09:00 – 12:00 | 15:00 – 18:30
Saturday
09:00 – 12:00 | 15:00 – 18:00
Luttach
Sport Mayrl Luttach
Ahrntal street 41
39030 Luttach - South Tirol
Monday - friday
09:00 – 12:00 | 15:00 – 18:30
Saturday
09:00 – 12:00